There are four weeks left in the NCA Membership Madness Challenge. So far, we have picked up eight new members and 56 renewals for a total of 64 members. This is a little over 21% of the way towards our goal of 300 members (out of 594 households). Here are the team updates: Team 1 - East - Liza Everett Team Captain 1 New Member and 12 Renewals for a total of 14 Points Team 2 - South - Ingrid Nuss Team Captain 4 New Members and 19 Renewals for a total of 27 Points Team 3 - Midwest -...
---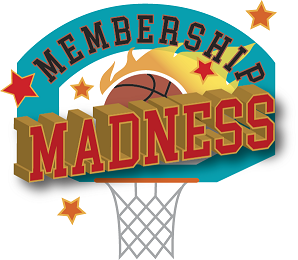 Help Your Street to be on the Winning Team & Win a Pizza Party The Northcrest Civic Association (NCA) is inviting all Northcrest residents to take the Membership Madness Tournament Challenge and sign-up or renew your NCA membership – with the winning team receiving a block party for their players! Here's how the tournament challenge will work: Every existing NCA member who renews their membership for 2018 makes a "free throw" and scores one point for their team. Every team who signs up a new NCA member makes a "field goal" and scores two points for their team. Finally, any...
---
NCA will be launching a membership drive starting on January 1st!! The neighborhood has been divided into 4 teams of about 150 households each and we will be doing this 2018 Membership Madness style with the team garnering the best percentage of members declared the winner. The membership drive will be running through mid March, to coincide with March Madness. More details will be forthcoming soon. But, we need to identify at least 4 team captains for each team. I have already reached out to some folks and gotten a few yes's and some no's. If you would be interested...
---
  The Northcrest Civic Association car decals are in the mail! Each NCA member household will receive 2 car decals enclosed in the NCA 'Happy 2017' New Years card. The decal is static cling -  easy to adhere and to remove. It is to placed in an inside car window - preferably the back inside left or right but in my case, my car has tinted windows except for the front so that is where it went. These car decals will help identify you as a Northcrest resident and proud member of the Northcrest Civic Association. Thank you for your...