Back for 2018, think big and shop small with the highlight of Northcrest's holiday calendar - Black Friday Holiday Market is coming soon! Where: Northcrest Swim & Tennis Club When: November 23rd, 12-4pm Come browse and shop from local vendors, many items and services you can't get from the high-street. Vendors confirmed so far include: Margaret Vera Carruthers Jewelry Ingrid Nuss Artwork Domo Realty Inclusions Arts Juli St George Realty Jewelry for You Peppermint Network Missy Elam Chavez Art Home Work Architectural Studio Mallie Hart Art The Deb Frank Collection Loopy Lutz Crochet Drogo Coffee & Tea Interested in being...
---
• Community Events • Pleasantdale Elementary School
Please join us in welcoming the new Principal of Pleasantdale Elementary School, Dr. Jocelyn Harrington, to Northcrest. We will also be saying good bye to Terri Brown, the outgoing school Principal. The happy hour will be held at the home of Peter and Melanie Marks on Archwood Drive. All neighbors are encouraged to pop in and enjoy some drinks and snacks courtesy of the Northcrest Civic Association (NCA). We will also be raising money for the Pleasantdale Elementary Parent Teacher Organization (PTO) to help purchase equipment for indoor recesses whilst there is no playground during the new school construction. This...
---
It's a Northcrest annual tradition brought to you by the Northcrest Civic Association (NCA) and it's back for a third year. Come tie-dye with your neighbors this weekend at the Northcrest Swim & Tennis Club! All you need do is supply your own 100% cotton t-shirt and a Ziploc bag.What is a Tie-Dye?Tie-dye is a term for the ancient art of  'resist' dyeing, where you fold, crinkle and press a garment applied with a dye to achieve a patterned, often colorful, design.When?Saturday, June 30th from 10AM to 12NoonWhere?Northcrest Swim & Tennis club off Bowling Green Way. If you have any questions then please...
---
Join the NCA team and your neighbors at Three Dollar Cafe to announce the March Membership Madness winners.
---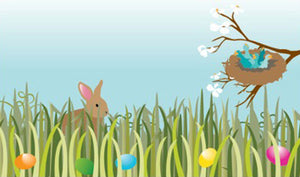 Northcrest's Second Annual Easter Egg Hunt DATE: Saturday, 4/15/2017 LOCATION: Northcrest Swim & Tennis Club TIME:11:30-1:30 PM11:30 AM - Eggs due to the club11:30 - 1:00 PM - Picnic on the lawn with family; fun games & activities12:30 PM - Egg Hiding1:00 PM - Group Picture & Chicken Dance1:10 PM - Egg HuntOpen Field: <5 years oldOpen Field Tree-Line: 5-8 years oldHidden in the club grounds: 9+ VOLUNTEERS Please contact Emily Camp (mle.camp@gmail.com) if you would like to help with this event. Volunteers are needed for set-up and clean-up -- as well as anyone who is interested in facilitating some...