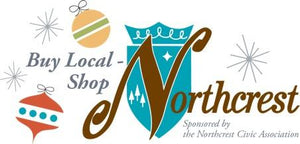 Northcrest Civic Association
Black Friday Booth Deposit
Please submit a deposit of $30 t
o reserve your booth space at the Northcrest Black Friday Holiday Market
. 
The NCA is not charging vendors a booth fee this year. All participating vendors will receive a refund of their deposits within 30 days of the event. 
If a vendor does not show up to host a reserved booth, the deposit fee will be forfeited. If the event is canceled due to inclement weather, the deposit will be refunded.
After reserving a booth with a deposit, all vendors are required to fill out this brief registration form: 
https://bit.ly/3Wau90Z. 
Questions? Please contact Debbie Talasek at 404-725-1130 or debtala@gmail.com.